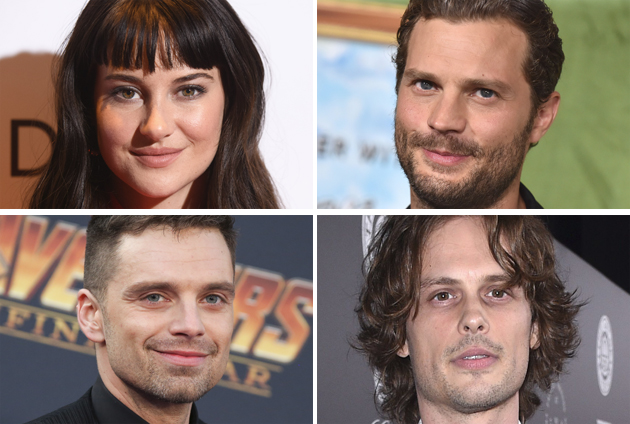 Deadline.com — Big Little Lies star Shailene Woodley, 50 Shades of Grey and A Private War star Jamie Dornan, Captain America's Sebastian Stan and Criminal Minds veteran Matthew Gray Gubler have been set to lead Drake Doremus' next movie, which gets underway in Los Angeles this week.
To Star In Miss World Film 'Misbehaviour' For Left…
CJ Entertainment is developing, financing and producing the untitled pic with Like Crazy director Doremus, who co-wrote the original screenplay with novelist Jardine Libaire (White Fur). Protagonist Pictures has boarded international sales (CJ will rep Asia) and will launch the buzzy package at the American Film Market in two weeks. UTA Independent Film Group handles domestic.
The movie is set in present day Los Angeles and follows Daphne (Woodley), a thirtysomething woman navigating love and heartbreak over the course of one year. During that time, she will unlock the secrets to her life in a sudden turn of events and in the most surprising of places.
Producing the film will be Tae-sung Jeong, CEO of CJ Entertainment; Francis Chung, CJ's VP Global Co-Productions and Head of U.S. Production; Doremus; and Robert George. CJ's Jerry Ko is executive producing. Fred Lee, CJ Entertainment's Los Angeles-based director of development, and Jihyun Ok, CJ's Seoul-based director of development, will oversee production Adam Mehr of Pryor Cashman negotiated the producing deal on behalf of CJ, while UTA Independent Film Group negotiated on behalf of the filmmakers.
"The more time we spend with Drake, the more we realize just how brilliant a storyteller he is, and the confidence talent have in his vision and direction," Chung said. "Shailene, Jamie, Matthew and Sebastian are actors at the top of their game and to see this quartet unite for our film, with Drake at the helm, gives us great confidence that we'll have something very special to deliver to audiences."