Sebastian Stan has always appreciated a good anti-hero. Maybe that's why he went from breaking hearts on Gossip Girl for three seasons to breaking up the Avengers as the Winter Soldier, a brainwashed Soviet assassin who just so happened to be Captain America's former BFF Bucky Barnes. And even though he may be back with the good guys again following the events of Civil War, Stan can't quite seem to escape the pull of the dark side.
That's how – in between his obligations as a now-central cog in the MCU – Stan found time to appear in I, Tonya, a no-holds-barred look at the notorious Tonya Harding scandal that's taken the 2017 Toronto International Film Festival by storm. The dark comedy from director Craig Gillespie has been earning raves for both Margot Robbie, who stars as the two-time Olympic figure skater, and Stan, who plays Jeff Gillooly, who served 18 months in jail for his role in the '94 assault on Harding's fellow Olympian Nancy Kerrigan. The morning after the movie's TIFF premiere, RT sat down with Stan to talk about his Five Favorite Films and love of complex characters, along with the challenges involved in playing Harding's infamous ex-husband and doing this stranger-than-fiction true story justice.
Rick Mele for Rotten Tomatoes: It's interesting, a lot of the movies you've mentioned sort of use all the tools of moviemaking — they pull from the whole toolbox — which is something I think I, Tonyadoes too. It's got flashbacks, interview segments, it's heavily stylized, it's got a fun soundtrack, characters break the fourth wall.
Sebastian Stan: That's what was really great about Craig [Gillespie]. I had a front-row, center seat to see him, how he worked. He was the best. There was a scene in I, Tonya where we ran out of time. It was a courtroom scene with extras, a packed courtroom — the judge, five characters, and some dialogue. And they ran out of time. They were like, "How do we do it?" Like, "How do we tell the story of being in this room for the judge's decision?" And Craig was like, "OK, we'll do one steadicam shot. We'll come in, we'll sweep through, we'll take everybody in, we'll come around here, and then Margot breaks the fourth wall and talks into the camera." And I was like, "That's great!" But, you know, I guess what sets those guys apart is being creative in terms of showing you something visual in a different way.
RT: And speaking of anti-heroes, that's a little like what you're playing here. Jeff is a difficult character. He's not a straight villain, but he's definitely not a hero.
Stan: Of course. My thing with Jeff was, I felt like there were these two really tough tasks, which was, one, he's going to see this. I met him once, and once only, and I don't know the man, other than what I've tried to find out about him. But I was just like, I want him to feel like… Hopefully I got something right. Regardless of what happened and who he is and whatever was said. And then the other problem is, of course, if that really is true [the accusations of domestic violence], if that's how he was… How do you justify any of that? So, it was really difficult.
But I tried to look at it from the perspective that it was sort of a love story, in a weird way. And then I just started going from there, trying to push further and further with, well, what makes someone insecure or obsessive or jealous or crazy or needy? That was my "in" to the situation. Because otherwise, half the time I would've been judging my every move, and you can't do that.
RT: Was there anything you picked up from meeting him that you were able to use in your performance?
Stan: It was more physical stuff. Meeting him was more helpful for me for the interview scenes, when he's way older. Because I had no footage of him, like, now. So just seeing him now, and how he was behaving, what his mannerisms were. It was more about that, rather than the story itself. I just kind of wanted to watch him.
RT: How much did you know about the story going in? I was thinking back on it, and I definitely remember when this all happened, but I was still kind of young. I think we're around the same age, but do you remember following this story?
Stan: I do and I don't, yeah. We were really young. I remember the O.J. stuff really well, so this was right before that. I remember seeing something about her. But recently, maybe a year or two ago, I saw "The Price of Gold," the 30 for 30 [documentary]. And I was like, I never really knew what happened with that Kerrigan thing. This is another take on the story, that I don't think people have seen or heard of, or thought of. If you ask anybody about Tonya Harding, they just kind of remember something about a bat.
RT: You touched on it earlier, but there are some moments in here that could go either way, from dark comedy to just plain dark. Do you think it helps that, tonally, the violence is a little more slapstick?
Stan: Absolutely. I think that was the tone. I think Craig wanted tonally to have something that was Fargo-esque. That there were characters that were capable of really terrifying things, but also, that there was something slightly funny and off about them.
RT: You called this a love story. And I think you're right, in a really self-destructive, Sid and Nancykind of way. What was it like building that with Margot Robbie?
Stan: Margot was extremely generous. She was very committed. And I mean, she definitely hit me a few times. [laughs] But I was OK with it. We would go there, and then we would immediately go, "Are you OK? How are you doing? How are you feeling?" There was always a check-in before and after, and I was really grateful for that, because we needed to be comfortable with each other.
You're always trying to figure out, what's the emotional hook? Often times, people are not as aware of what they do, in the moment. But the emotion, the thing that jumpstarts it — that's what we've got to find out. So we just tried to focus on that as much as we could. And sometimes we really laughed a lot. Sometimes we cracked each other up and were like, "I cannot believe this is our job right now. This is what we're doing."
Sebasitan's 5 Favorite Films: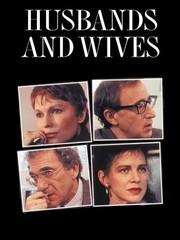 Husbands and Wives
I just love that movie so much. It's just so well-written. It's so funny and tragic at the same time. I just feel like it's so poignant about marriage — I mean, not that I know from experience. [laughs] I've never been married. But I really love the dialogue and the questions it asks. I feel like it's so revealing and human, in terms of, anybody that's been in a relationship for a really long time, whether you get married or not, the issues we all face.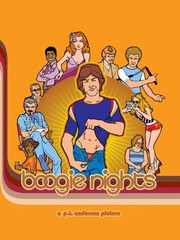 Boogie Nights
It builds you up on a high, and then it tears you down. You have this comedown towards the end of the movie, when everyone's lives just shatter. It was technically an ensemble movie, but everybody has a place, and everyone stands out. Everything is shot in a very specific way, and was framed in a specific way. [Paul Thomas Anderson's] level of detail and perception is just unbelievable.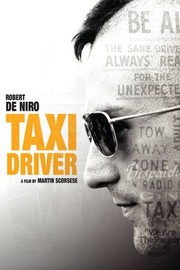 Taxi Driver
One of the things I like about Scorsese so much is – and we had a little bit of that in I, Tonya – I love the sweeping shots. I love the way he shoots. The way the camera gets pushed in, zoomed in. I think visually is how I respond to him a lot. And he's also a very musically-oriented guy. But the thing about Taxi Driver is, everything is done from Travis's point of view. It's all shot through these windows, these sort of glossy, dirty taxi windows. Everything is meant to highlight his isolation and how lonely he is.
Would you say that's your favorite Scorsese?
God, Casino's really good. Goodfellas is up there. But probably Taxi Driver. But it's almost like – and I mean, same with Boogie Nights – these movies are rich. They remind me of a big cake.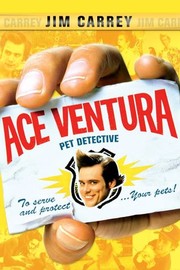 Ace Ventura: Pet Detective
When I was growing up, The Sandlot, the Back to the Future trilogy, and any Jim Carrey movie were, like, my movies. Jim Carrey, actually, really was one of the first [actors] I loved. Because he would make me laugh. And I would always imitate him. That was kind of how I started [getting into acting].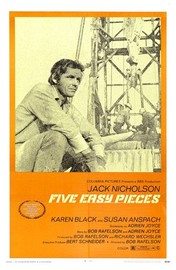 Five Easy Pieces
I mean, anything with Jack Nicholson kind of got me from the get-go. He's so great in everything. I've always related with the anti-heroes in a way, with those guys that were not totally perfect. But they were just out there in the world, always walking on the edge.
Source: rottentomatoes.com