Variety.com –Lily James and Sebastian Stan spent months working together on the set of Hulu's "Pam & Tommy." Yet when they recently reunited for a photo session it was a bit jarring to both actors.
"I barely met Sebastian out of Tommy Lee, and he barely met me out of my Pamela Anderson," James says. "It was really surreal to do even the Variety shoot. We were like, 'Oh, hey, so that's what you look like!'"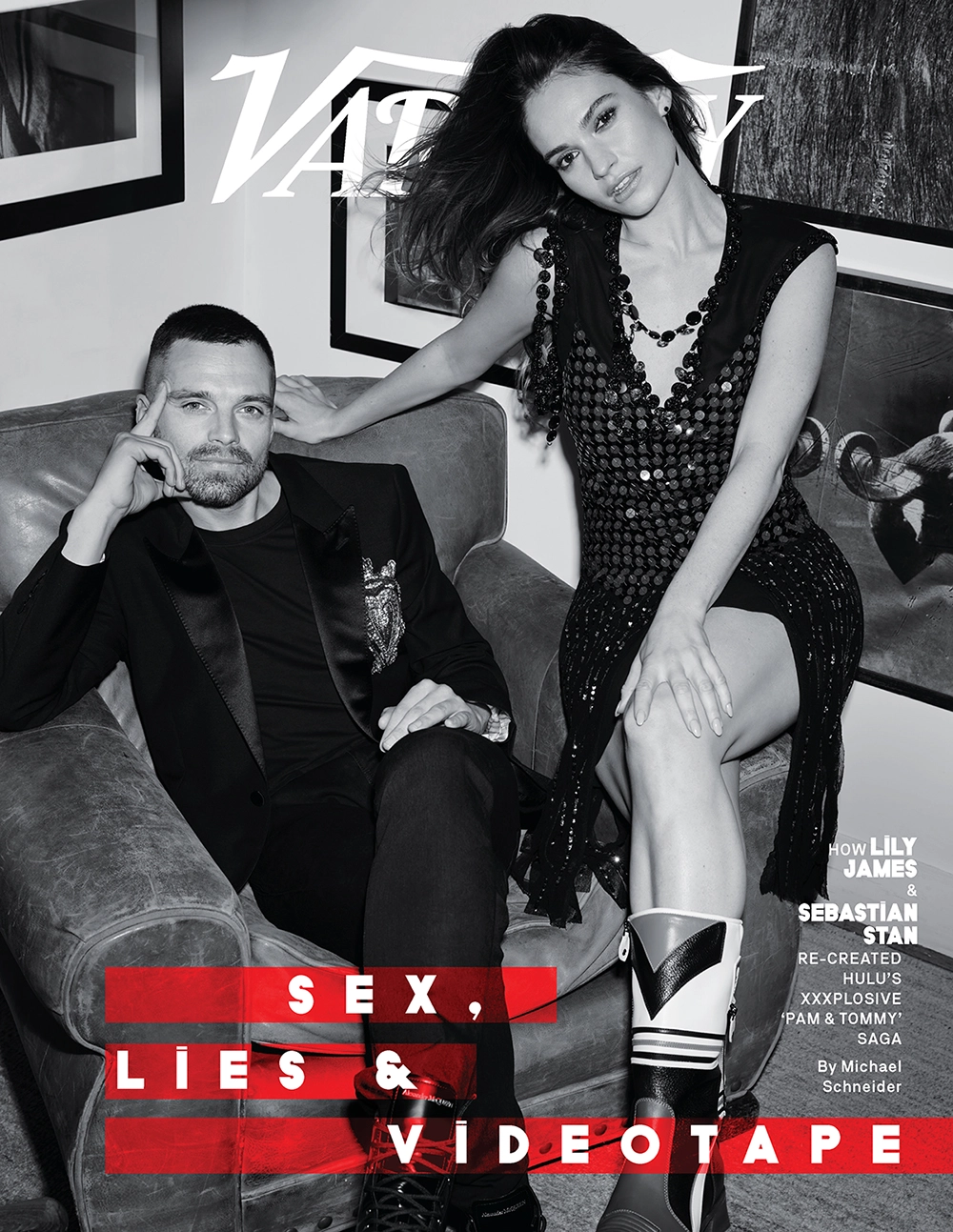 That's a testament to the amount of work James and Stan put into studying and emulating the real-life characteristics of Anderson and Lee — and just how well the production's hair, makeup and wardrobe crews perfected their physical transformation. The look is so spot-on that when Hulu released the first photos of the "Pam & Tommy" stars in May, it quickly went viral on social media. "I was blown away," Stan says. "The hair and makeup team deserve all the accolades that they can get."
Of course, there's a bit of irony to "Pam & Tommy" breaking the internet. In the series, which premieres Feb. 2, James and Stan play the "Baywatch" star and Mötley Crüe drummer as the couple meet, fall in love and then make a private recording that is ultimately stolen — becoming the first infamous viral video of a burgeoning online age.
The tape was shared and played at parties like it was contraband. Dubbed VHS copies spread across the world, as it was sold and traded on the then-brand-new World Wide Web. It later inspired a whole cottage industry of celebrity sex tapes, most of which were purposely leaked — unlike this one.
"I remember hearing about it as if it was like a Yeti," says "Pam & Tommy" executive producer D.V. DeVincentis. "Like, you couldn't necessarily assume it was true. It definitely had this sort of aura of a rumor, and something apocryphal. And then finally somebody put it in front of me and I saw it."
And yet, there remain many misconceptions about what really happened, and who was really to blame. Over time, the actual story of the tape's theft and how it victimized both Anderson and Lee — but at very different levels — has been lost to the memory of late-night punchlines and sophomoric snickering.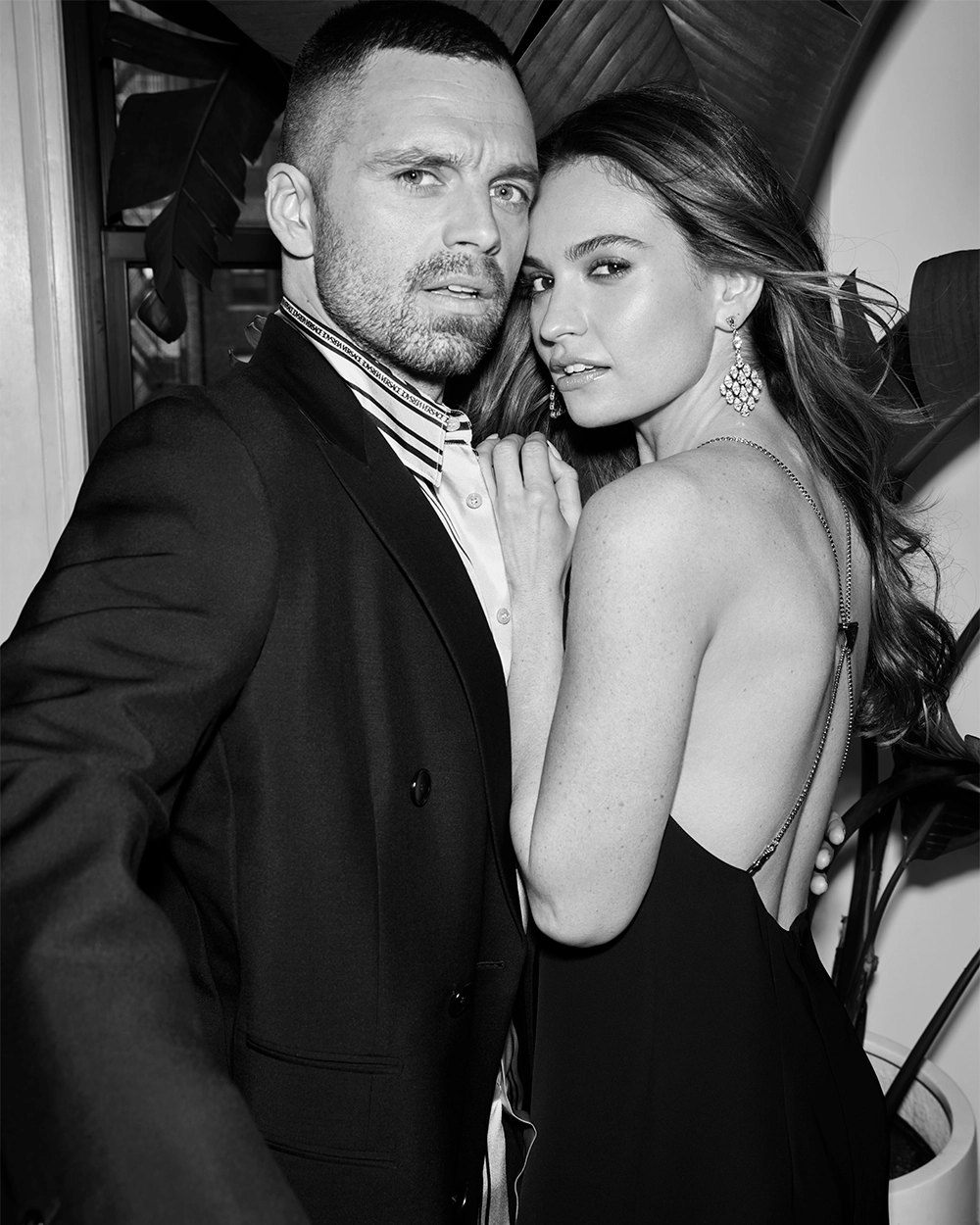 For the stars, producers and directors of "Pam & Tommy," there was a sense that they were on a mission to correct that record — and in particular, perhaps find a little recompense for Anderson. "Pam & Tommy" is really three stories in one: a heist thriller retracing how the tape fell into the hands of a disgruntled construction worker; an unconventional love story about two celebrities whose relationship became more public than they ever could have imagined; and a societal critique on how the media, the justice system and the public all failed Pamela Anderson.
"It's an important story, I think, from being able to understand what the impact of that media tornado really was," says Stan. "For them as a couple but particularly for her as a woman. I can't imagine what having a private home video stolen from you — how that wouldn't impact a newlywed couple."
"Pam & Tommy" is adapted from a 2014 Rolling Stone article by Amanda Chicago Lewis that finally told the true, although somewhat unbelievable, story of how the tape went public. Lewis managed to locate and extensively interview the man who pilfered the tape, Rand Gauthier — played in the series by Seth Rogen (who also executive produces) — and he revealed the implausible tale.
Gauthier, whose father memorably played Robin Hood in "When Things Were Rotten," was an electrician working inside Lee's Malibu estate until the rock star fired him and his team without pay. According to the article, when Gauthier returned to pick up his tools, Lee waved a shotgun in his face and refused to let him retrieve those items. That's when the handyman, bent on revenge, hatched a preposterous scheme: He'd sneak onto the estate by wearing a fur rug over his back to make it look like the couple's dog, then steal a safe hidden in their garage and drive it away in a rented U-Haul.
Somehow, the plan worked. Gauthier took the safe up into the mountains and found expensive watches, jewelry and guns — plus a mysterious Hi8 videocassette. After watching the tape, Gauthier, who had dabbled in adult films, figured he'd profit off his findings. He partnered with porn-producer pal Milton "Uncle Miltie" Ingley (played by Nick Offerman in "Pam & Tommy") to find a buyer. Continue reading