MensHealth.com – To keep up with the Chrises, Stan upgraded his diet, training, and worldview. And 2020 is shaping up to be his best year ever.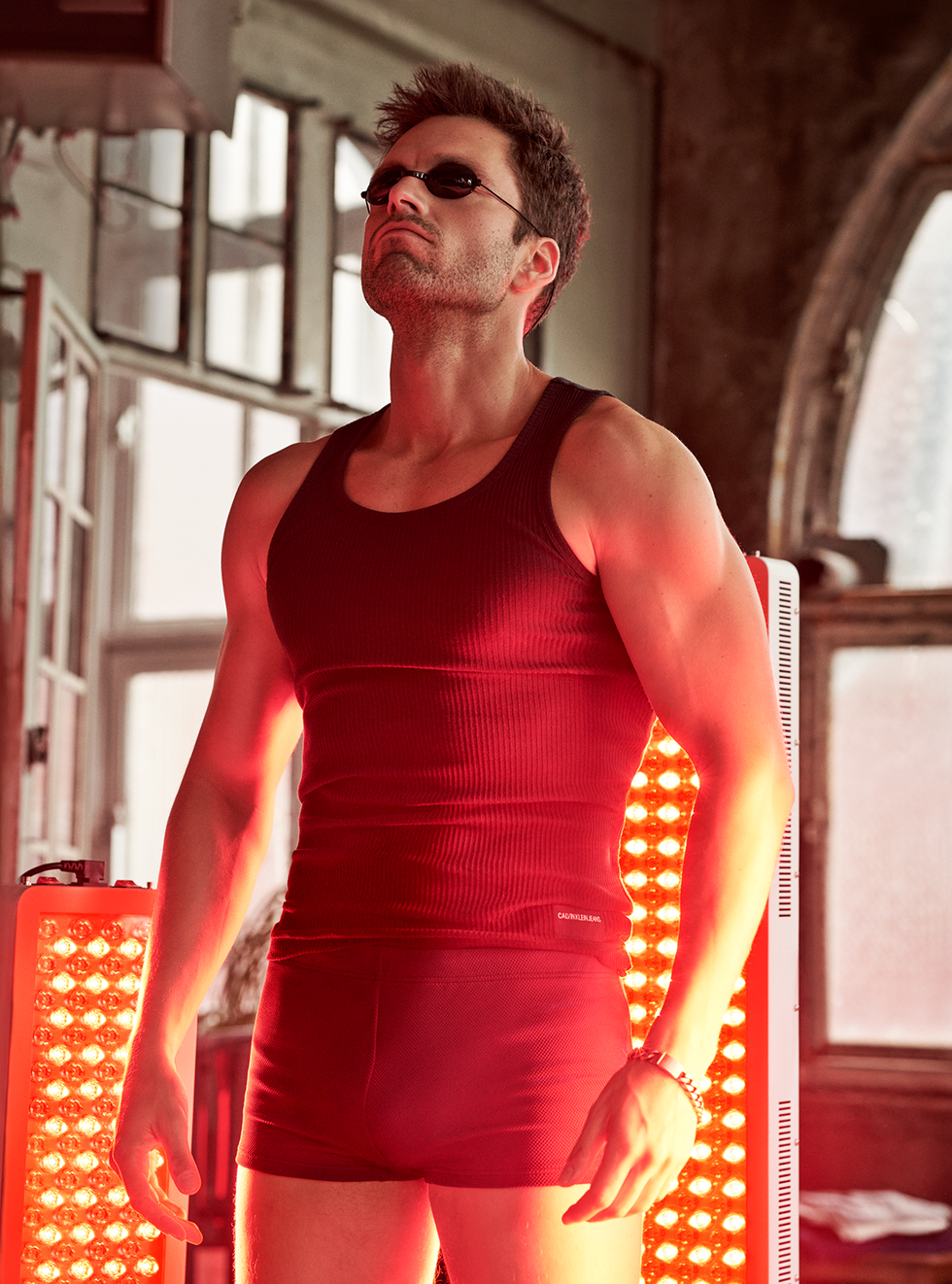 THE COFFEE-SHOP staff is having a silent meltdown. The peppermint tea I ordered was forgotten as soon as Sebastian Stan walked in. He orders a coffee, receives it instantly, and goes to put it down on a table. The lid isn't fully on, and the coffee spills. It's almost a "stars are just like us" moment, but then a barista suddenly materializes with a paper towel in his outstretched palm. "It's wet," he says eagerly.
Stan, 37, is wearing black shorts, a black T-shirt, midcalf black socks, and a gray hoodie missing its drawstring. He looks very off-duty SoHo, which he is: He's back home in New York City on furlough from preparations for The Falcon and the Winter Soldier, an extravagant collaboration between Marvel and newborn streaming service Disney+.
He's also wearing a blue baseball cap, which sits slightly higher on his head than it might on the head of someone with less va-va-voom hair. That hair sent the Internet into a tizzy recently, when a poster for Falcon showed Stan with a short cut. In the past when Stan has played the Winter Soldier (né Bucky Barnes), he's had shoulder-length hair. Next to his forehead, which is giant—the White Cliffs of Dover of foreheads—the longer style made him look very sinister.
Stan is somewhat less recognizable in street clothes, but women still side-eye him on their way to the bathroom. Maybe they recognize him; maybe he's just a little too strapping not to be famous.
As Stan talks, he maintains an unsettling deadpan, verging on a glower. "People always ask me if I'm okay," he says, still glowering. "They've said I have 'serial-killer resting face.' No matter what I do, I've always had dark circles under my eyes that never really go away. Lately there might be a little moisturizer happening here and there, just in case. Preserving a couple years, or whatever."
The more reserved the actor, the more likely he is to become part of Hollywood mythology. Between Captain America: The Winter Soldier (2014) and Captain America: Civil War (2016), a rumor circulated that he had gotten too ripped for the arm he'd worn in the earlier film, a wraparound contraption meant to look like a machine prosthetic. Redditors called him "the Winter Swoldier" and "Bulky Barnes."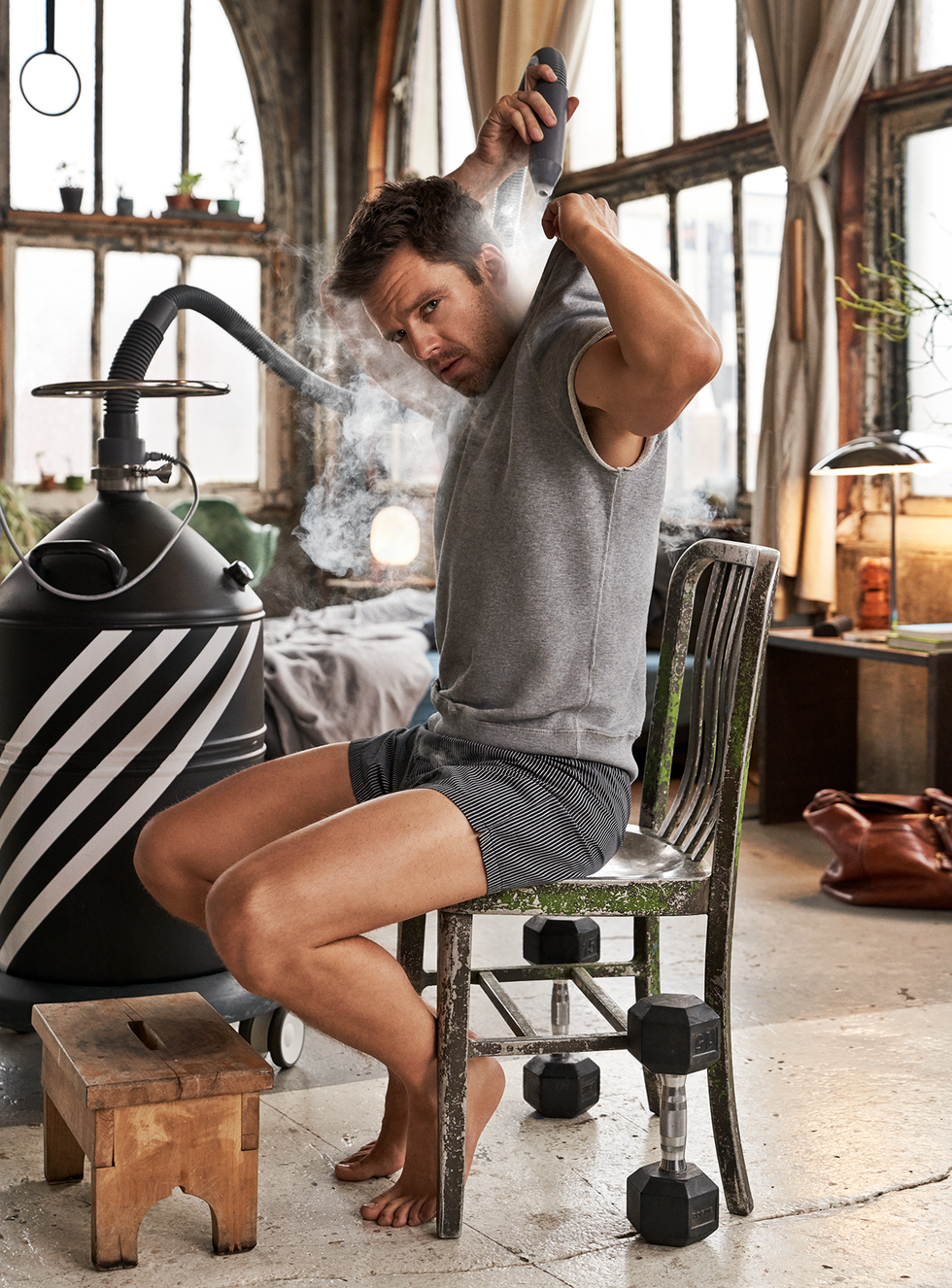 Stan laughs when I bring it up and clarifies that he used a new-and-improved arm in each successive film. With the first iteration, he had to apply lube to slide his real arm into what was essentially two rigid metal tubes. "It was like having a massive hammer attached to me," he says, "but it looked unbelievable in the movie, and it actually informed a lot of my body language."
Subsequent arms were more mobile, and Stan doesn't have to lube up to get in there anymore: There's a sleeve inside the arm for his next appearance as the Winter Soldier. But, he concedes, he did get too big for the arm used in Civil War. "I was so insecure being around these massive fucking guys, so I started lifting really heavy and ate a lot. I remember I showed up, and I was a little bit bigger than I had been in The Winter Soldier. The arm was a bit tight," he says. "I was losing circulation."
Stan is not a new arrival in the Marvel universe: He made his superhero debut in 2011, with Captain America: The First Avenger. But recently he's enjoyed a burgeoning late-term fandom as his roles (and arms) have ballooned. Beyond Marvel, he starred alongside Margot Robbie in 2017's I, Tonya, as Tonya Harding's jackass boyfriend. When we meet in October, he's just returned from shooting the spy film 355 in London, with Jessica Chastain, Penélope Cruz, Lupita Nyong'o, and Diane Kruger. Another insecurity-inspiring roster.